8 tags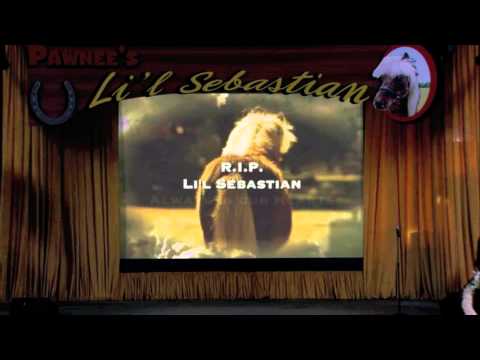 7 tags
5 tags
The 40 Most Important Rules Of The Game →
Experience is what makes us good at "the game". Over the past few years, I've done some of the most ridiculous stuff imaginable but, only by trying different things, was I able to find out what worked for me. You see, sometimes failing is the only way to LEARN your lesson but it should never be a reason to give up.
7 tags
4 tags
Here's Our Official Election Day Results Drinking... →
It's the most important day in a democracy: Election Day! If you haven't cast your ballot yet, what the hell are you waiting for? Next step: Buy booze. Lots and lots of booze.
6 tags
2 tags
6 tags
The 'It's Always Sunny in Philadelphia' Guide to... →
2 tags
3 tags
5 tags
3 tags
5 tags
4 tags
5 tags
6 tags
9 tags
6 tags
10 Crazy Things You Didn't Know About Master Bro,... →
Bill Murray, much like Hugh Hefner—is on the high council of Bros. From SNL, to Ghostbusters and Zombieland, when you see his name in the credits, it's one that doesn't incite any rage in a Bro soul, unlike the name Keanu or Robert Pattinson. He showed us that life is the ultimate party and anyone can have their own "Cinderella story." If your new roommate can't...
6 tags
5 tags
4 tags
3 tags
5 tags
6 tags
4 tags
4 tags
7 tags
7 tags
6 tags
7 tags
8 tags
8 tags
6 tags
5 tags
5 tags
4 tags
4 tags
4 tags
7 tags
4 tags
5 tags
4 tags
Sexy Olympians All Set to Have a Lot of Sexy Sex... →
ESPN the Magazine released the definitive article on sex in the Olympic Village today(subheadline: "The real games in the Olympic Village will not be televised.") And after reading the piece—and thinking about the division of the 100,000 condoms ordered for the Village by the 10,000 athletes staying in it—I'm getting the sense that the Village is home to no less than the...
9 tags
10 tags
70 Classic Quotes, Observations, and Words of... →
Louis C.K. is a lot of things. First and foremost, he's a brilliant comedian who's revolutionizing show business in front of our very eyes. Secondly, he's a walking Hollywood success story; a creative type who's managed to explode his career and build a devoted fanbase by staying true to himself. Finally, he's the creator of the darkest comedy on television, which...
5 tags
6 tags
The 10 Stages of an All-Nighter →
6 tags
10 tags
5 tags
7 tags
7 Classic Hook-Up Spots in a Bro's Life →